At vivamomentum.com, we are dedicated to empowering small business owners and entrepreneurs by revolutionizing the way they generate leads and drive sales in the digital era. Our innovative application leverages the power of the Web and Social Media to deliver targeted and impactful solutions that propel businesses forward.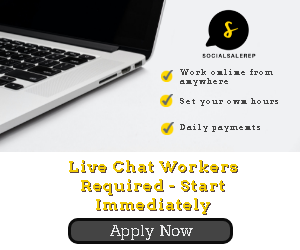 Unique Features:
1. Precision Targeting:
Our application employs advanced algorithms to precisely target potential customers based on demographics, behavior, and interests. This ensures that every lead generated is not just a number but a genuine opportunity for conversion.
2. Smart Automation:
Say goodbye to manual processes. We have integrated intelligent automation tools that streamline lead generation and sales processes, saving time and resources for our clients. From lead nurturing to follow-ups, our application takes care of it all.
3. Data-Driven Insights:
Knowledge is power. Our application provides real-time, actionable insights derived from comprehensive data analytics. Understand customer behavior, measure campaign effectiveness, and make informed decisions to continuously optimize your sales strategy.
4. Multichannel Integration:
We recognize the diverse landscape of the digital world. Our application seamlessly integrates with various online platforms, including social media channels, websites, and e-commerce platforms. This ensures a consistent and impactful presence across the entire digital spectrum.
5. Personalized Campaigns:
One size does not fit all. Tailor your marketing efforts with our personalized campaign features. Engage with your audience on a personal level, building lasting connections that drive brand loyalty and repeat business.
6. Educational Resources:
Knowledge is the foundation of success. Our application goes beyond tools; it serves as a hub for educational resources. Stay updated on the latest digital marketing trends, best practices, and industry insights to stay ahead of the competition.
Why Choose Vivamomentum.com?
– Proven Track Record: Our success stories speak for themselves. Join a community of satisfied clients who have witnessed significant growth with our solutions.
– Customer-Centric Approach: We understand the unique challenges of small businesses and entrepreneurs. Our customer support is not just responsive; it's proactive in ensuring your success.
– Continuous Innovation: The digital landscape is ever-evolving, and so are we. Benefit from regular updates and feature enhancements that keep you at the forefront of digital marketing.
Transform your business with vivamomentum.com and embark on a journey of sustainable growth, lead generation excellence, and unparalleled success in the digital age.