"Success is not the key to happiness. Happiness is the key to success. If you love what you are doing, you will be successful." – Albert Schweitzer
Have you ever dreamed of turning your IT skills into a profitable business without even leaving your house? Imagine the freedom and flexibility of being your own boss, setting your own hours, and working from the comfort of your home. The good news is that it's not just a dream; it can become a reality.
In today's digital age, the possibilities for home-based IT entrepreneurship are endless. Whether you're an expert in web development, software programming, cybersecurity, or any other IT field, there are numerous opportunities waiting for you to explore. By tapping into these most profitable business avenues, you can transform your passion for technology into a thriving business venture.
We will uncover the potential that lies within this realm and provide insights on how to make it work for you. So if you're ready to take control of your career and embrace the endless possibilities of home-based IT entrepreneurship, let's dive in!
Profitable Online Business Ideas for IT Professionals
Are you an IT professional looking to leverage your expertise and skills to create a profitable online business from the comfort of your own home? With the digital landscape constantly evolving, there are numerous opportunities for tech-savvy individuals and business owners like yourself to capitalize on.
Uncover Online Business Ideas That Leverage Your IT Expertise
As an IT professional, you possess a unique set of skills that can be highly valuable in the online marketplace. By identifying profitable business ideas that align with your expertise, you can maximize your potential for profitability. Here are a few examples:
Software Development: Utilize your programming knowledge and experience to develop software applications or mobile apps tailored to specific industries or customer needs.
Web Design and Development: Offer website design services, creating visually appealing and user-friendly websites for businesses or individuals.
Cybersecurity Consulting: Help organizations strengthen their security measures by providing expert advice on protecting sensitive data and mitigating cyber threats.
Capitalize on the Digital Landscape
The internet has revolutionized the way businesses operate, presenting countless opportunities for aspiring entrepreneurs. As an IT professional, you have a distinct advantage in navigating this digital landscape. Consider these strategies to create a successful online venture:
E-commerce Store: Set up an online store selling niche products or dropshipping items from suppliers.
Digital Marketing Agency: Leverage your knowledge of SEO, social media marketing, and content creation to help businesses improve their online presence.
Online Training Courses: Share your expertise by creating and selling online courses in areas such as coding languages or cybersecurity best practices.
Explore Various Online Business Models
There are several business models worth exploring. These models offer flexibility and scalability, allowing you to work from home while reaching a global audience. Consider the following options:
Freelancing: Offer your IT services on freelance platforms, such as Upwork or Freelancer, taking on projects that match your skills and interests.
Affiliate Marketing: Promote products or services through your website or blog and earn a commission for each sale generated through your referral.
Software as a Service (SaaS): Develop and offer cloud-based software solutions that address specific industry challenges.
High-Demand IT Services to Offer from Home
With the increasing reliance on technology in today's world, there is a growing demand for IT services that can be provided remotely. If you are looking for profitable IT business ideas that you can operate from the comfort of your home, there are several high-demand areas you should consider exploring. By identifying these in-demand IT services and catering to a wide range of clients, you can establish a successful home-based business.
Identify In-Demand IT Services
The first step in starting your own business profitable IT business from home is to identify the in-demand services that are sought after by individuals and businesses alike. Here are some examples of popular remote IT services:
Cybersecurity: With cyber threats becoming more sophisticated, businesses need experts who can protect their sensitive data and networks. Offering cybersecurity services such as vulnerability assessments, network monitoring, and incident response can be highly profitable.
Cloud Computing: As more companies migrate their operations to the cloud, there is a growing need for professionals who can assist with cloud infrastructure setup, migration, and management. Providing consultancy or managed services in this area can be a profitable venture.
Software Development: The demand for custom software solutions continues to rise as businesses seek tailored applications to meet their unique requirements. Whether it's web development, mobile app development, or enterprise software solutions, offering your expertise in software development can attract a wide range of clients.
Discover Profitable Niches within the IT Industry
While offering general IT services is certainly an option profitable small businesses, focusing on specialized niches within the industry can help differentiate your business and attract clients seeking specific expertise. Here are some lucrative niches worth considering:
E-commerce Solutions: With the rapid growth of online retail, there is a need for professionals who specialize in developing e-commerce platforms and integrating payment gateways. Catering to this niche market can lead to long-term partnerships with online businesses.
Data Analytics: Businesses are increasingly relying on data to make informed decisions. If you have skills in data analysis and visualization, offering services such as data mining, reporting, and predictive analytics can be highly profitable.
IT Consulting for Small Businesses: Many small businesses lack the resources to maintain an in-house IT department. By providing consulting services tailored to their needs, you can help them optimize their technology infrastructure while saving costs.
High-Demand Areas: Cybersecurity, Cloud Computing, and Software Development
Cybersecurity, cloud computing, and software development consistently top the list. These areas offer a wide range of opportunities for individuals looking to start a home-based IT business.
Cybersecurity: As cyber threats continue to evolve, businesses need experts who can protect their digital assets from unauthorized access and breaches. By offering services such as vulnerability assessments, penetration testing, and security audits remotely from your home office, you can tap into this profitable market.
Cloud Computing: The shift towards cloud-based infrastructure is undeniable. Businesses of all sizes are embracing cloud solutions for scalability and cost-efficiency. As a remote IT service provider specializing in cloud computing solutions like migration planning or managed services, you can assist companies in harnessing the power of the cloud while ensuring their data remains secure.
Software Development:
Building a Profitable IT Business Without Leaving Your House
Starting and growing an IT business from the comfort of your own home is not only possible but can also be highly profitable. With the right strategies and tactics, you can establish a very successful business venture that allows you to work remotely while serving clients worldwide.
Gain insights into strategies and tactics for building a successful and profitable home-based IT business.
Building a successful home-based IT business requires careful planning and execution. Here are some valuable strategies to consider:
Identify your niche: Determine your area of expertise within the vast realm of IT services. Specializing in a specific niche allows you to position yourself as an expert, attracting clients who require specialized assistance.
Create a compelling brand: Develop a strong brand identity that reflects your values and unique selling proposition. A well-designed logo, website, and marketing materials will help establish credibility and attract potential clients.
Network strategically: Leverage online platforms such as LinkedIn, industry forums, and social media groups to connect with like-minded professionals and potential clients. Engage in meaningful conversations, share valuable insights, and build relationships that can lead to referrals or collaborations.
Offer exceptional customer service: Delivering outstanding customer service is crucial for long-term success. Respond promptly to client inquiries, go above and beyond their expectations, and consistently provide high-quality solutions tailored to their needs.
Understand the key steps involved in establishing and growing an IT venture entirely from home.
To establish a thriving home-based IT and best small business ideas, follow these essential steps:
Business plan development: Create a comprehensive business plan outlining your goals, target market analysis, pricing strategy, marketing approach, financial projections, and growth plans.
Setting up your workspace: Designate a dedicated workspace in your home that is free from distractions. Invest in the necessary equipment, such as a reliable computer, high-speed internet connection, and relevant software tools.
Legal and financial considerations: Register your business with the appropriate authorities, obtain any necessary licenses or permits, and set up a separate business bank account. Consult with an accountant to ensure compliance with tax regulations and to manage your finances effectively.
Building an online presence: Establish a professional website that showcases your services, portfolio, testimonials, and contact information. Optimize your website for search engines to increase visibility and attract organic traffic. Consider creating informative blog posts or video tutorials to position yourself as an industry thought leader.
Learn how to effectively market your services, attract clients, and manage operations remotely.
Marketing plays a pivotal role in attracting clients to your home-based IT business. Consider these effective strategies:
Digital marketing: Leverage various digital channels such as search engine optimization (SEO), social media advertising, content marketing, email campaigns, and paid online ads to increase brand awareness and generate leads.
Client referrals: Encourage satisfied clients to refer you to their contacts by offering incentives or discounts for successful referrals. Word-of-mouth recommendations can be highly valuable in expanding your client base.
Networking events and conferences: Attend industry-specific events or virtual conferences where you can network with potential clients or collaborate with other professionals in complementary fields.
Niche IT Business Ideas for Aspiring Home-based Entrepreneurs
Are you an aspiring entrepreneur looking to start a profitable IT business from the comfort of your own home? The good news is that the IT industry offers a plethora of niche markets with excellent opportunities for those seeking to carve their own path in this ever-evolving field. By exploring unique and specialized areas within the IT industry, you can position yourself as an expert and tap into high-growth potential and most profitable business ideas. Let's delve into some niche IT business ideas that can help you establish a successful home-based venture.
Mobile App Development: Unleash Your Creativity
In today's digital era, mobile apps have become an integral part of our lives. From productivity tools to entertainment platforms, there is a constant demand for innovative and user-friendly mobile applications. As a home-based entrepreneur, you can capitalize on this trend by offering mobile app development services tailored to specific niches or industries. For instance, you could focus on developing educational apps for children or fitness apps for health enthusiasts. By honing your skills in a particular area, you can establish yourself as an expert and attract clients who are seeking customized solutions.
E-commerce Solutions: Tap into the Online Retail Boom
The rise of e-commerce has revolutionized the way we shop, presenting immense opportunities for aspiring entrepreneurs. With more businesses shifting towards online retail, there is a growing demand for e-commerce solutions that enhance customer experience and streamline operations. As a home-based entrepreneur specializing in e-commerce solutions, you can offer services such as website development, inventory management systems, payment gateway integration, and digital marketing strategies tailored specifically for online retailers. By staying up-to-date with the latest trends and technologies in this field, you can position yourself as a trusted partner for businesses venturing into the world of online sales.
AI Consulting: Embrace the Power of Artificial Intelligence
Artificial intelligence (AI) has emerged as a game-changer across various industries, from healthcare to finance and beyond. As an aspiring home-based entrepreneur, you can leverage your expertise in AI to provide consulting services to businesses looking to integrate this transformative technology into their operations. Whether it's helping companies implement chatbots for customer service or developing machine learning algorithms for data analysis, there is a vast scope for offering specialized AI consulting services. By staying ahead of the curve and continuously expanding your knowledge in this field, you can position yourself as a go-to expert for businesses seeking AI solutions.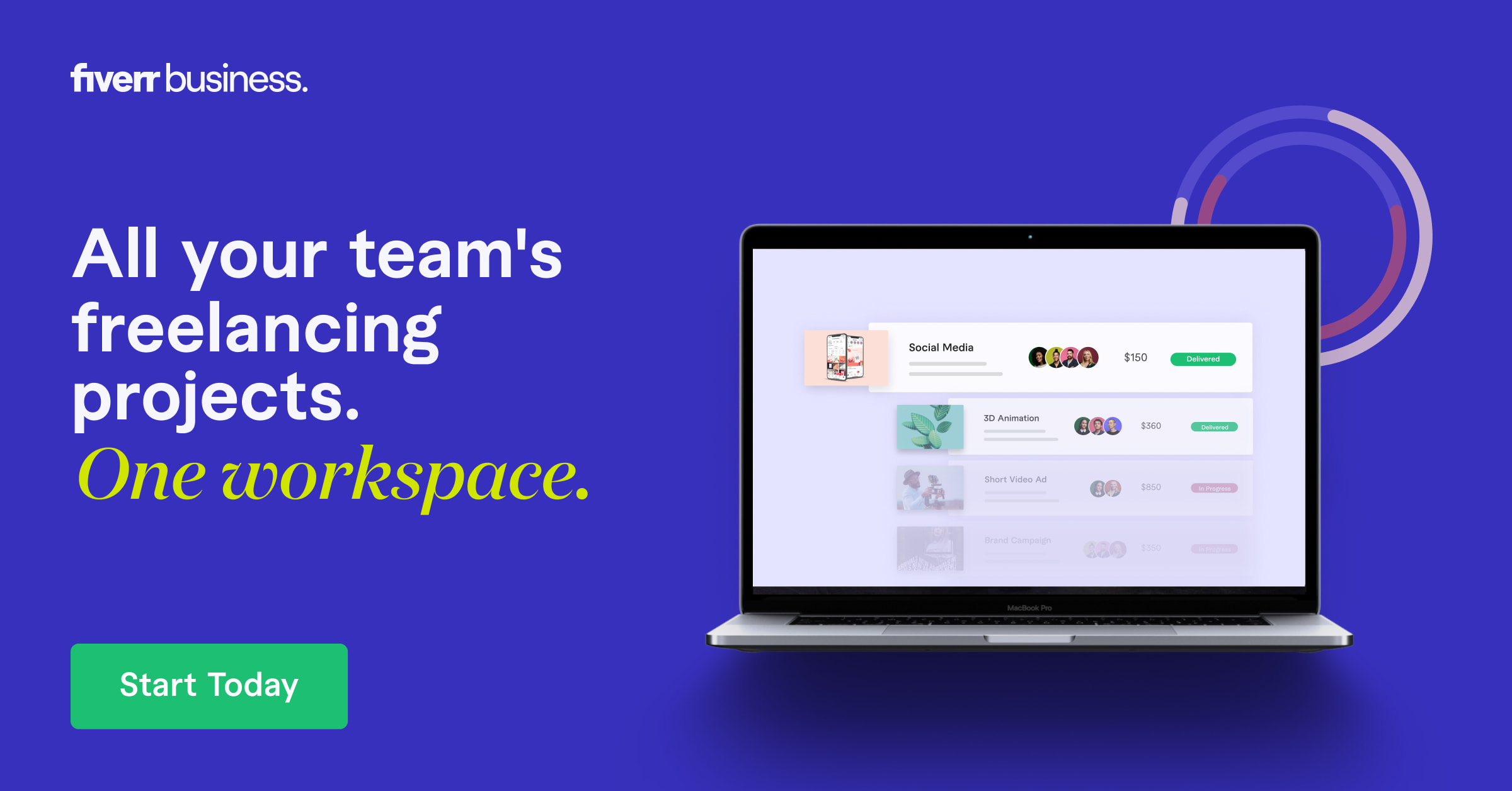 Identify Untapped Markets: Establish Yourself as an Expert
While exploring niche markets within the IT industry, it's essential to identify untapped areas where you can establish yourself as an expert. By focusing on a specific field or industry that hasn't been saturated with competition, you can differentiate yourself and attract clients who are seeking specialized solutions. For example, if you have a passion for renewable energy, you could offer IT consulting services specifically tailored for sustainable energy companies. By aligning your skills and interests with emerging industries or underserved markets, you can carve out a unique niche for your home-based IT business.
Homebased IT Ventures with Low Startup Costs and High Returns
Are you looking for profitable IT business ideas that you can start from the comfort of your home? Look no further! Whether you have a background in web design, virtual assistance, or online tutoring, there are plenty of opportunities to leverage your existing skills and resources for a successful IT business idea.
Freelance Web Design
If you have a knack for creativity and an eye for design, freelance web design could be an excellent option for you. With minimal investment required, all you need is a computer and internet connection to get started. Many businesses and individuals are constantly seeking professional-looking websites to establish their online presence. By offering your services as a freelance web designer, you can cater to this demand while working from the comfort of your own home.
To kickstart your freelance web and graphic design venture:
Build an impressive portfolio showcasing your previous work.
Create a professional website to showcase your skills and attract potential clients.
Utilize social media platforms such as LinkedIn or Instagram to promote your services.
Network with other professionals in the industry to gain referrals and expand your client base.
Virtual Assistance Services
With the rise of remote work, virtual assistance services have become increasingly popular among businesses worldwide. As a virtual assistant, you can provide administrative support remotely from home while enjoying flexible working hours. Tasks may include managing emails, scheduling appointments, conducting research, or even handling social media management accounts.
Here's how you can establish yourself as a successful virtual assistant:
Identify your niche and target market – whether it's providing specialized services like bookkeeping or catering to specific industries such as real estate.
Develop strong organizational skills to efficiently manage multiple tasks simultaneously.
Familiarize yourself with various productivity tools that can streamline your workflow.
Build a professional website and create profiles on freelancing platforms like Upwork or Fiverr to attract clients.
Online Tutoring
If you have expertise in a particular subject or skill, online tutoring can be an excellent home based IT venture. With the advancement of technology, virtual classrooms have become increasingly popular for students seeking personalized learning experiences. Whether you excel in mathematics, programming languages, or even musical instruments, there is likely a demand for your knowledge.
To start your online tutoring business:
Determine your target audience and narrow down the subjects or skills you wish to teach.
Choose a suitable platform for conducting virtual classes, such as Zoom or Google Meet.
Create engaging lesson plans and materials tailored to your student's needs.
Advertise your services through social media channels, educational forums, or by partnering with local schools.
By embracing these low-cost yet highly profitable home-based ventures within the realm of information technology, you can turn your passion into a thriving IT business from the comfort of your own home. Remember to leverage your existing skills and resources while continuously improving and adapting small business ideas to meet the evolving demands of the market. So why wait? Start exploring these opportunities today!
Practical Tips on Starting a Small Business from Home
Starting and managing a small IT business from the comfort of your own home can be an exciting venture. However, most profitable businesses, require careful planning and execution to ensure success.
Legal Considerations
Before diving into your new venture, it's essential to understand the legal considerations involved in starting a home-based IT business. Some key points to keep in mind include:
Research the local regulations and obtain any necessary licenses or permits.
Consult with an attorney or accountant to understand tax obligations and ensure compliance.
Consider forming a legal entity such as an LLC (Limited Liability Company) to protect your personal assets.
Setting up your business correctly from the start will help you avoid potential legal issues down the road.
Creating a Productive Workspace
To maximize productivity while working from home, it's crucial to establish a dedicated workspace that promotes focus and efficiency. Here are some tips for creating an ideal environment:
Choose a quiet area away from distractions like television or high-traffic areas.
Invest in ergonomic furniture and set up proper lighting to enhance comfort during long hours of work.
Organize your equipment, cables, and files systematically for easy access.
Utilize noise-cancelling headphones or background music to minimize external disturbances.
By designing an efficient workspace tailored to your needs, you'll be able to maintain high levels of productivity throughout the day.
Time Management
Managing time effectively is vital when running a home-based IT business. Without proper discipline, it's easy to fall into the trap of procrastination or overworking without breaks. Here are some strategies for effective time management:
Create a schedule that includes specific blocks of time for different tasks or projects.
Prioritize important tasks based on deadlines and their impact on revenue generation.
Utilize productivity tools and apps to track time spent on various activities.
Take regular breaks to recharge and maintain focus.
By implementing these time management techniques, you can ensure that your business runs smoothly while maintaining a healthy work-life balance.
Balancing Work-Life Boundaries
One of the challenges of working from home is separating personal life from professional responsibilities. Here are some tips to establish boundaries:
Set clear working hours and communicate them with family members or roommates.
Create physical boundaries by designating a specific area solely for work-related activities.
Avoid the temptation to constantly check emails or engage in work-related tasks during personal time.
Make time for hobbies, exercise, and socializing outside of work hours.
Maintaining a healthy work-life balance is crucial for long-term success as it prevents burnout and promotes overall well-being.
Staying Motivated and Overcoming Challenges
Working independently from home can sometimes be challenging. To stay motivated and overcome obstacles, consider the following strategies:
Set realistic goals and celebrate milestones along the way.
Seek support from online communities or networking groups specific to your industry.
Stay updated with the latest trends in technology through continuous learning.
Embrace challenges as opportunities for growth rather than setbacks.
Remember, building a successful IT business takes time and perseverance. By staying motivated and facing challenges head-on, you'll be able to navigate the path toward profitability effectively.
Exploring the Potential of IT Entrepreneurship from Home
Congratulations! You've now discovered a wealth of information on the most profitable small businesses and IT business ideas that you can start right from the comfort of your own home. With the rise of remote work and the increasing demand for digital services, there has never been a better time to embark on this exciting journey. Whether you're an experienced IT professional looking to break free from the traditional office setup or someone with a passion for technology seeking a new venture, the possibilities are endless.
Now that you have a solid understanding of various lucrative online business ideas high-demand IT services, and practical tips on starting a small business from home, it's time to take action. Don't let fear or uncertainty hold you back; instead, embrace this opportunity to turn your passion for technology into a profitable venture. Start by identifying your strengths and interests within the IT field, choose a niche that aligns with your skills, and create a solid small business idea and plan. Remember, success doesn't happen overnight – it requires dedication, perseverance, and continuous learning.
So go ahead and take that leap of faith into the world of IT entrepreneurship from home. The freedom and flexibility it offers are unparalleled. Embrace the digital era we live in today and unlock your full potential as an aspiring home-based entrepreneur!
FAQs
Can I start an IT business from home without any prior experience?
Absolutely! Starting an IT business from home doesn't necessarily require prior experience in every aspect of technology. However, having some foundational knowledge or skills in specific areas can be beneficial. Focus on leveraging your existing expertise while continuously learning and expanding your skill set along the way.
How much money do I need to start an IT business from home?
The startup costs for businesses to start an IT business can vary depending on factors such as the type of services you offer and the scale at which you operate. Fortunately, many online businesses in this field have relatively low overhead costs. You can start with a minimal investment in essential equipment and gradually scale up as your business grows.
How long does it take to establish a profitable IT business from home?
The timeline for establishing a profitable IT business from home can vary greatly depending on various factors, including your dedication, market demand, and the niche you choose. While some entrepreneurs achieve success relatively quickly, it's important to set realistic expectations and be prepared for the long haul. Building a sustainable and profitable business takes time and effort.
Do I need any certifications or qualifications to start an IT business from home?
While certifications or qualifications can add credibility to your IT business, they are not always mandatory. Many successful entrepreneurs have built thriving and profitable businesses, based solely on their skills and experience. However, obtaining relevant certifications or completing specialized courses can enhance your knowledge base and boost your professional image.
How do I market my home-based IT business?
Marketing plays a crucial role in the success of any small business owners, including those operated from home. Utilize various online marketing strategies such as social media promotion, content marketing, search engine optimization (SEO), and building a strong online presence through websites or blogs. Networking within industry-related communities and leveraging word-of-mouth referrals can also be effective ways to attract clients.